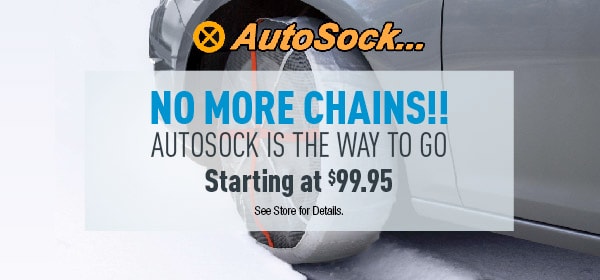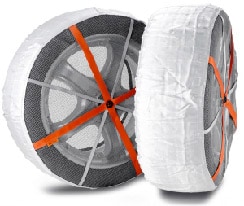 AutoSock can fit a variety of vehicles:

Cars
Light Trucks
Buses
Vans
Commercial Trucks
AutoSock is the ideal solution for loss of traction to increased safety, control and comfort on snow and ice.
AutoSock is a patented tire snow sock system made of hi-performance textile material designed for emergency situations. Used when needed, the AutoSock markedly increases grip and traction from tire to road in adverse weather conditions.
Extensive testing proved theories about textile friction abilities and lead to the AutoSock. Leading car manufacturers and scientific institutes in Europe, Asia, and the US have supplied solid support for AutoSock snow socks for tires.
Installation Instructions

Testimonials
Simon Kinney
Oregon DOT
Simon Kinney with the Oregon Department of Transportation. We have used your AutoSocks for our sander/plow trucks over the last year and are very pleased with their ease of use and performance. They are an easy and fast way to safely get our trucks up or down an icy hill to spread rock or deicer. Once we have applied sand or deicer we simply take them off and dry them for the next use. They have been proven quite durable! We really like their performance in freezing rain applications because they perform well and provide a smoother ride than chains. They save us time and keep us safe!
Chris Kermode
Purcellville Volunteer Fire Company
During this last significant snow storm in our area we used these and they worked fantastic however we did throw a few and have damaged some during their use the last 5 days…They work tremendous in these circumstances and are better, faster and less of a chance to damage our vehicles than chains.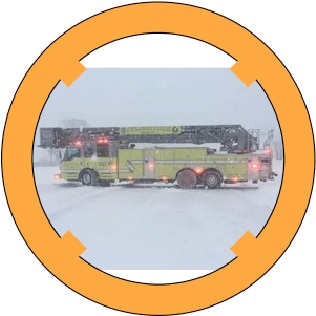 Make an Inquiry
* Indicates a required field
Hours
Monday

9:00AM-6:00PM

Tuesday

9:00AM-6:00PM

Wednesday

9:00AM-6:00PM

Thursday

9:00AM-6:00PM

Friday

9:00AM-6:00PM

Saturday

9:00AM-6:00PM

Sunday

Closed